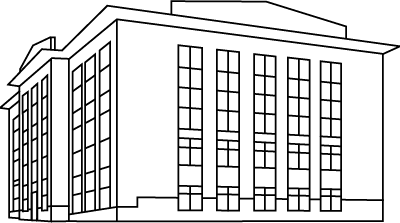 Johann Schicht Spa
The development of Ústí nad Labem (German Aussig an der Elbe) is closely connected with the Schicht family of entrepreneurs. In the district of Střekov (German Schreckenstein, named after the castle of the same name), the Schicht empire builds an entire neighbourhood. Here, in addition to production facilities and a factory housing estate, one of the most modern indoor swimming pools in Europe opens in the early 1930s. 
The spa is designed by architect Paul Brockardt, who also plans the municipal polyclinic in 1939. In addition to a swimming pool, the spa has a sauna, massage rooms and a bubble bath, a hairdresser and a paediatrician's practice. The back side of the swimming pool opens to the south with huge windows. From here, the view does not fall on the Schicht's industrial plants, but on an idyllic little church on the hillside.  
After the war and expropriation, the city takes over the spa, but after 1990 the doors close for good and vandalism and theft follow. With a new investor, from 2017 on various visions come up, all of which fail due to lack of support. For the Střekov district, the development of the spa could be the prelude to the revitalisation of the formerly huge Schicht empire. The name is omnipresent here. 
Adresse:

Truhlářova 2, Ústí nad Labem

Architekt:

Paul Brockhardt

Bauzeit:

1931

Hinweis:

Vacancy