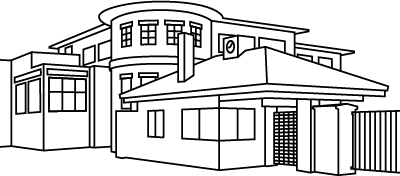 Extension machine factory J. M. Lehmann
In 1834, Johann Martin Lehmann began tinkering with various machines in his Dresden workshop - primarily for industrial chocolate production. In 1912, the company starts planning a second factory in Heidenau. One after another different production halls, administrative buildings, workshops and a canteen are built. Despite the different construction phases, there is a uniform design idea by using a similar clinker brick. The company successfully exports its machines all over the world. 
Fortunately, the factory in Heidenau is spared from the war. Despite material shortages, Heidenau is able to resume production after 1945 and is later merged with other companies in the NAGEMA combine. After the German reunification and privatization of the factory, machine production in Heidenau ends in 1999. 
On New Year's Eve 2021, one of the original buildings from 1912 burns to the ground. But the city's plans for the future are optimistic. A new city quarter is being developed on the site located in the city centre, with a new city hall in the formerly light-flooded production hall as a meeting place for everyone. 
Adresse:

Thomas-Mann-Str. 2, Heidenauv

Architekt:

unknown

Bauzeit:

1922

Hinweis:

Vacancy